Cutting Board Classes
Join me at the work shop to create and build your own handmade, heirloom quality cutting board. From design, to glue up, to finishing, this hands-on project is the perfect gift idea for you, a friend, or a family member. If you want to give a class, but aren't sure what date to choose, purchase a gift card for a future class.
SIGN UP HERE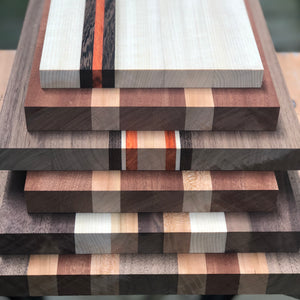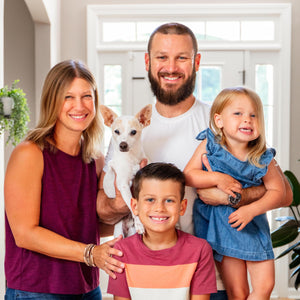 Meet the Maker
I'm Rebecca - the owner, designer, teacher, and woodworker behind Southern Pine Design Company - a multifaceted business that offers custom furniture & cabinetry, home accessories, furniture restoration, and
maker apparel. I believe that God created us to work with our hands and that there, we can find peace and purpose. My hope is to inspire people to believe in themselves and work hard every day to make their dreams a reality. My company's Instagram page features DIY projects, product spotlights, and woodworking tips. When I'm not creating, you can find me at the ball field.
Thank you for shopping small and choosing to support my business and our family!